After some brilliant shows to wrap up the year, Scared Scriptless will return in early 2019
THURSDAYS JAN 17th Onwards, 7.30pm AT THE HAROLD PARK HOTEL
See fresh impro comedy stars make up hilarious scenes on the spot…
…with weird & wonderful restrictions… all using your ideas.
It's fun, it's hilarious & it's never the same show twice.
Featuring teams who have graduated from Impro Australia's courses,

Champion teams from Sydney Uni and the TheatreSports Schools Challenge,
plus some of the best up-and-coming improvisors in town, as well as
guest appearances from some of the most experienced improvisers in the country.
CLICK HERE FOR ONLINE BOOKINGS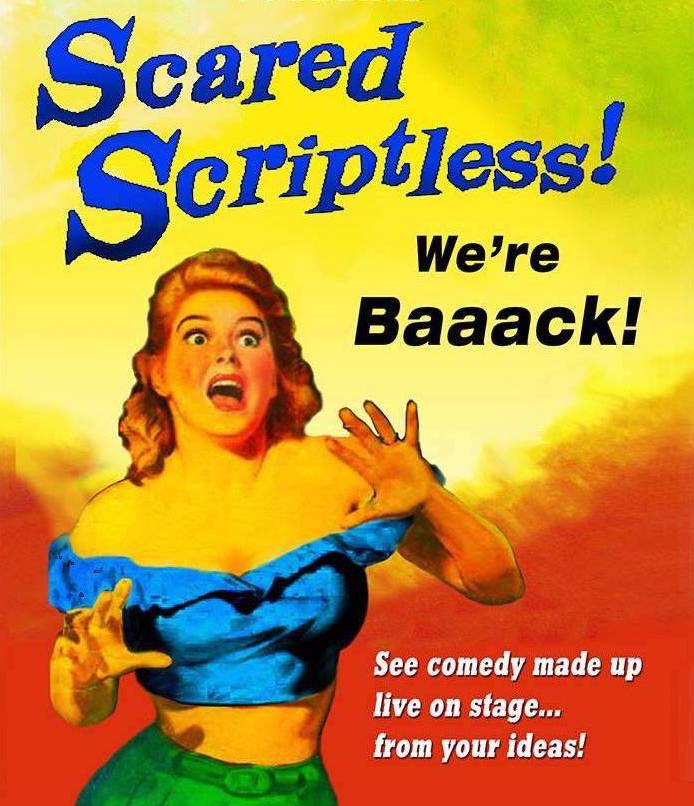 TIX JUST $10 IF YOU BOOK ONLINE (or $15 at the door)
$10 Concession / $5 for Impro Australia Students
And you can get $12 pizza or parmys! (veg options available)