Want to play TheatreSports with your
co-workers, and raise money for charity?
In 2019, IMPRO AUSTRALIA is launching the THEATRESPORTS CORPORATE CHALLENGE.
Register your interest now by emailing corporate@improaustralia.com.au
Teams from companies across Sydney will compete against each other in an improvised comedy competition,
with all the proceeds going to CanTeen – supporting teenagers and their families living with cancer.
"Apart from having loads of fun, Corporate TheatreSports was an enormously valuable lesson
in learning to listen and truly work as a team"  – Deloitte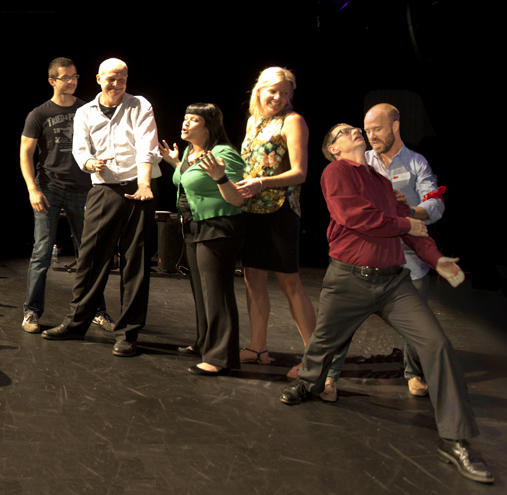 Impro Australia will provide a TheatreSports coach to mentor your team, workshops, media coverage & more.
Taking part in the TheatreSports Corporate Challenge is a chance to build your teamwork, communication and presentation skills & it's the most fun you'll ever have at work.
Impro Australia also provides Corporate Entertainment, Corporate Training Programs & Workshops, Role Play Teams and more so contact us now for your next staff training day, conference or promotion. For more information go to www.improaustralia.com.au
Our clients include: Westpac, Heritage Bank, Google, PwC, Gadens Lawyers, Qantas, IBM, Apple, KPMG, Honda, 3M, Harvey Norman, Woolworths, The Starlight Foundation, McDonald's, Hutchison, CocaCola Amatil, IGA, Xerox, Tricon, NRMA, Yahoo!, XYZ, Microsoft, Canon and Macquarie Bank.